5 Summer Colours for Your Home
27th Jul 2022
If you are on the lookout for a refreshing new colour palette for your home, read on! From citrus tones to cool shades; sit back, relax and enjoy the view of our favourite summer colours!
Sunny Yellows
A summer classic, the colour yellow can inject sunshine and positivity throughout the home. From soft to exuberant shades of yellow, this mood-boosting colour can transform any room and is reminiscent of the summer sun.
Zesty Oranges
For the ultimate summer flavour, hues of orange can add a splash of fruitiness to your home. Be careful not to confuse the darker shades of orange with a summer colour as this shares more relation with the autumn season, and we're not quite there yet!
Orange is actually more versatile than people usually think, the Pea Pods wallpaper in terracotta can complement an existing interior scheme by adding a pop of visual interest to a room.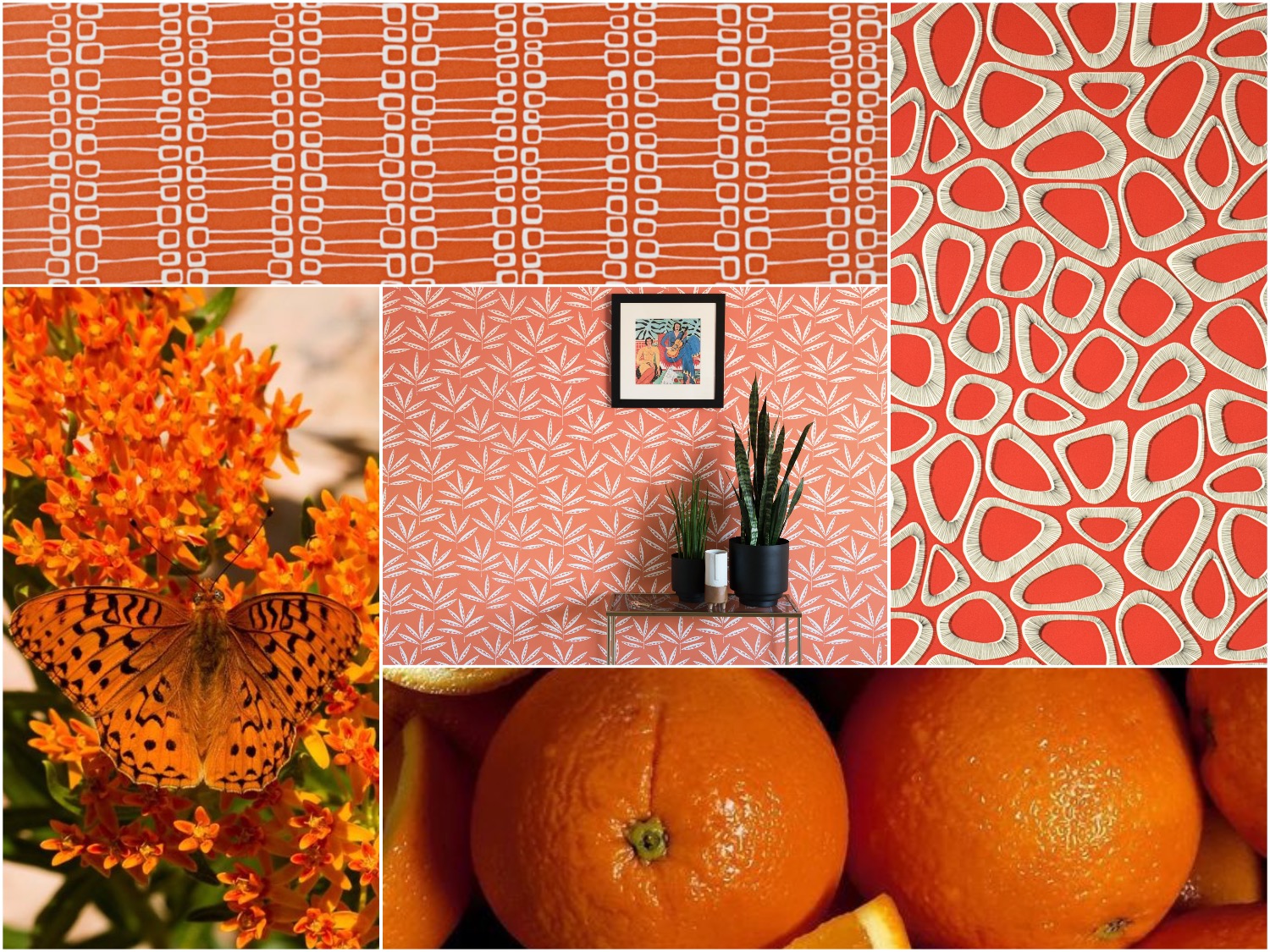 Sky Blues
When the weather gets hot, soft and light shades are needed to keep us all cool. Although a common representation of colder climates, pale blue is a popular summer shade as well!
The subtle interest this colour brings to a space is perfect for layering different textures and colours. Presenting similarity to blue skies, the Muscat Small in Duck-Egg blue offers a timeless edge, bringing tranquillity and serenity to your home all year round!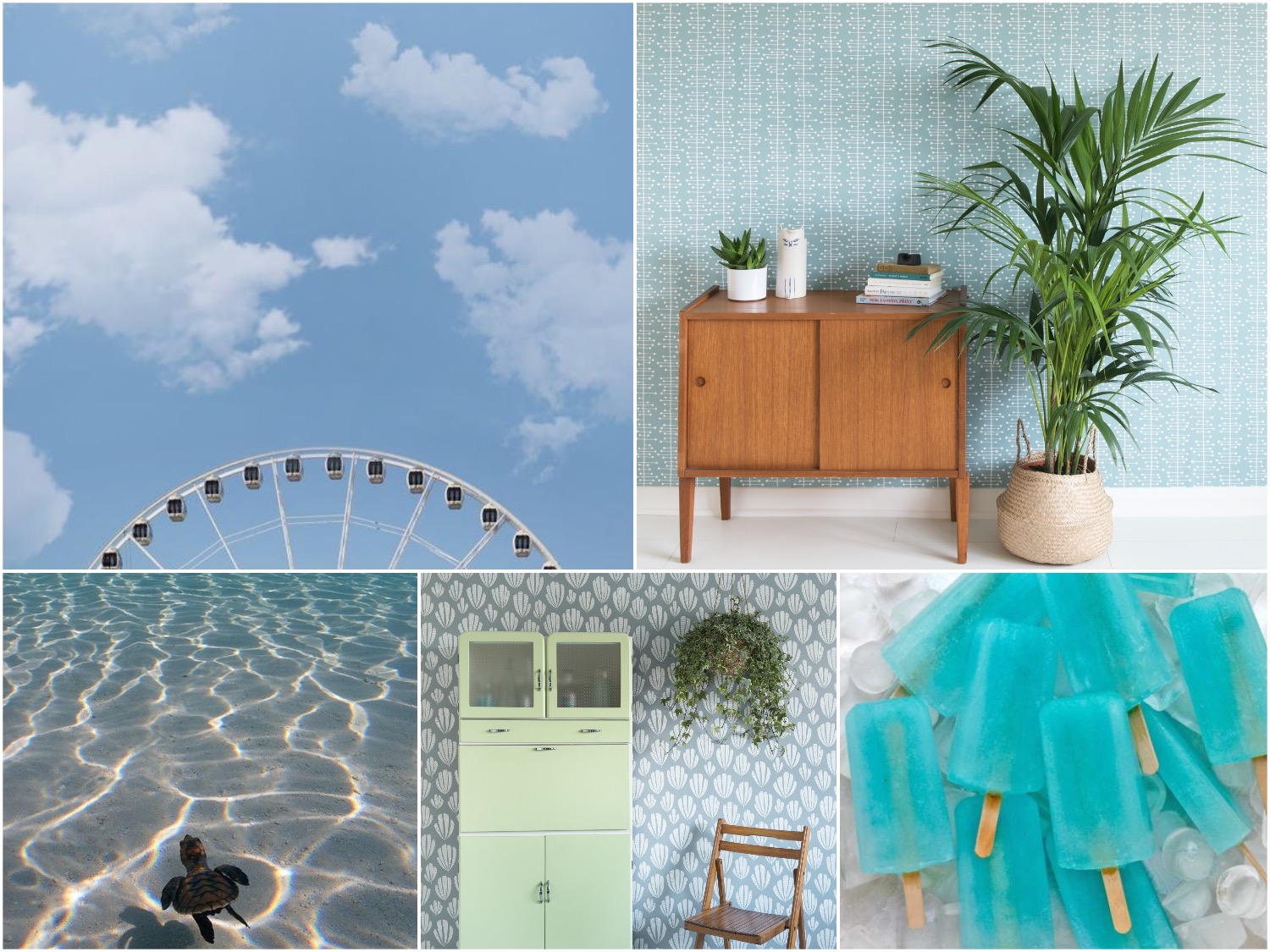 Natural Greens
Bring the outside in with 2022's popular colour shade - green. Reflective of all things natural, this stunning colour can refresh any space. Soft green especially, is a recognised summer shade that offers a calm approach to an interior space.
Working seamlessly in any room, inject biophilic flavour with plant patterns and flower designs on the walls. The Jungle Palm wallpaper creates a characterful space, perfect for layering with real plants to allow a room to fully blossom.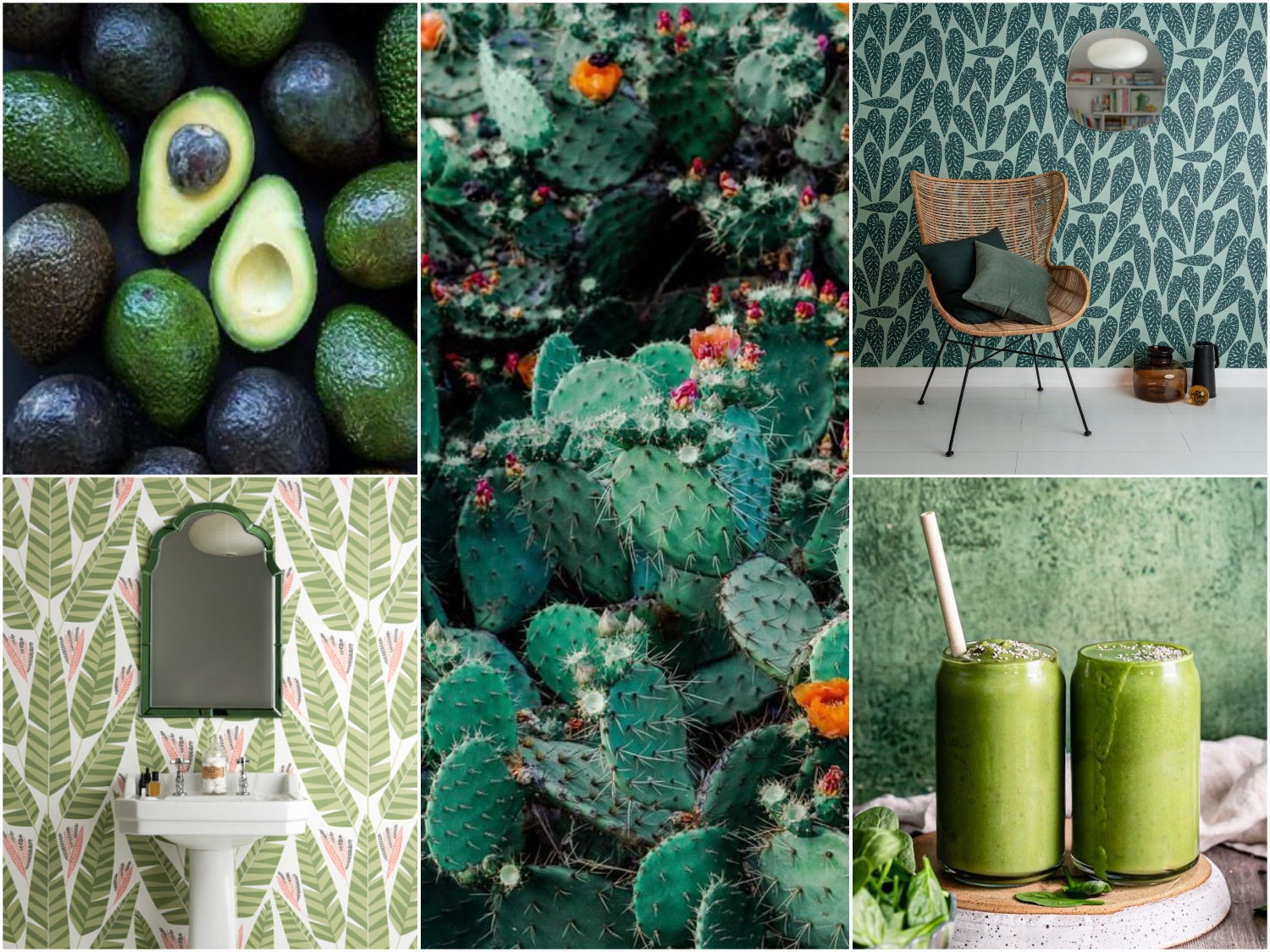 Pretty Pinks
Evocative of summer sunsets, add a touch of romance to your space with a pastel pink colourway. This vibrant shade is versatile, working well on the walls as well as through detailing and soft furnishings.
If you're feeling bold, create a cohesively pink space with the Denver Blossom wallpaper, and ignite a romantic and flamboyant interior space.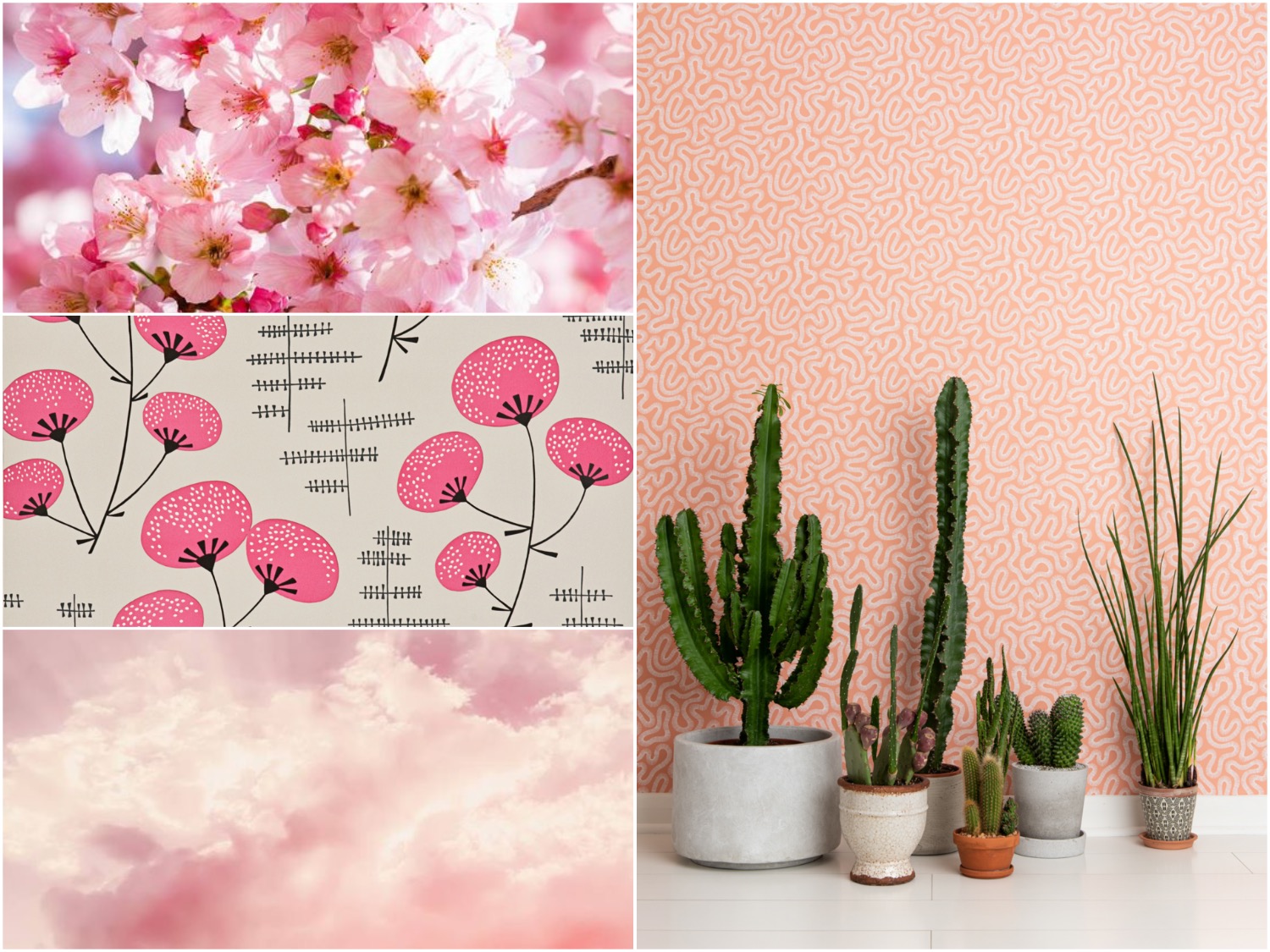 We hope you enjoyed this cocktail of summer colours! For more seasonal inspiration head over to our Pinterest.