Embracing Dark Interiors
29th Oct 2020
Long gone are the days where we are solely focused on plain white walls. With interior trends shifting increasingly towards bolder, braver and more vibrant choices, there is plenty you can work with when it comes to colour and pattern, in particular with dark wallpaper.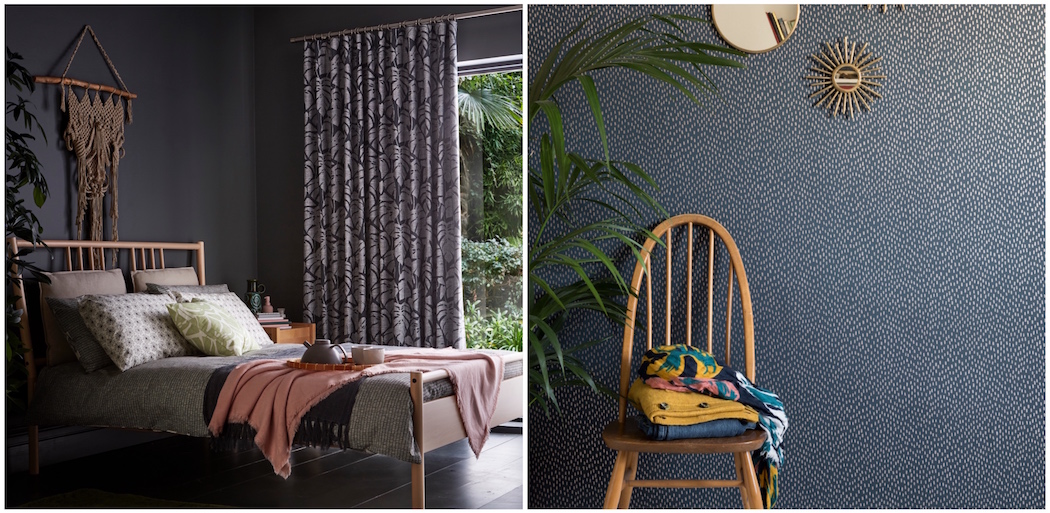 Dark walls will open up spaces
Contrary to popular belief, dark walls can really open up a space, especially if you have very little natural light to work with and bounce around the room. Colours can also 'pop' much better when set against a dark background and so if you're wanting to make a true design statement, dark wallpaper is what you want to be looking at!
Pair dark colours with the right light & décor
From navy geometric patterns to deep teal botanical prints, our ollection of dark wallpapers is guaranteed to leave a lasting impression. Homeowners aren't nervous anymore about using darker colours within interiors, so we say - embrace it! Used correctly and paired with the right lighting and accompanying décor, dark shades can be really uplifting and will create a unique and eye-catching focal point in the home.
Dark botanical wallpaper designs
Whether on a living room wall or in a cloakroom, dark wallpapers can add sumptuous character and style to a space with ease. A rich teal or navy palette will always work well with a botanical pattern, such as the Wildflower Cloudberry design. Paired with a mid-century modern piece of furniture and complementary accessories, this beautifully hand-illustrated wallpaper injects a hint nature into the home in a lavish and elegant manner.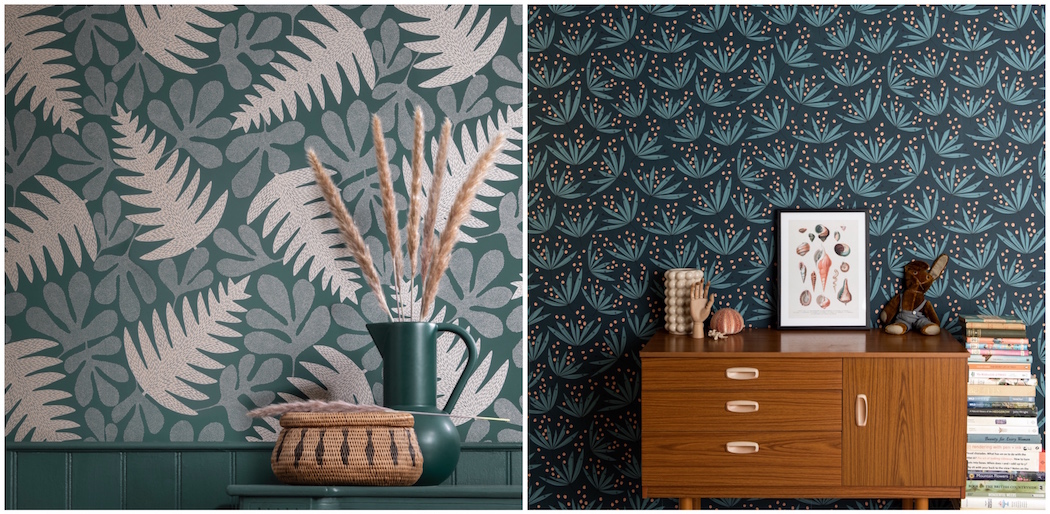 Dark wallpaper with metallic accents
For an extra hint of luxury, opt for a design that combines a deep shade with metallic accents. From the copper-toned dot work of Deep Sea Poseidon to the contemporary geometric shapes of Pendulum Deep Sea, metallic patterns will work beautifully with darker backdrops and will look especially striking when paired with complementary gold finishes, dark wood accents and velvet textures.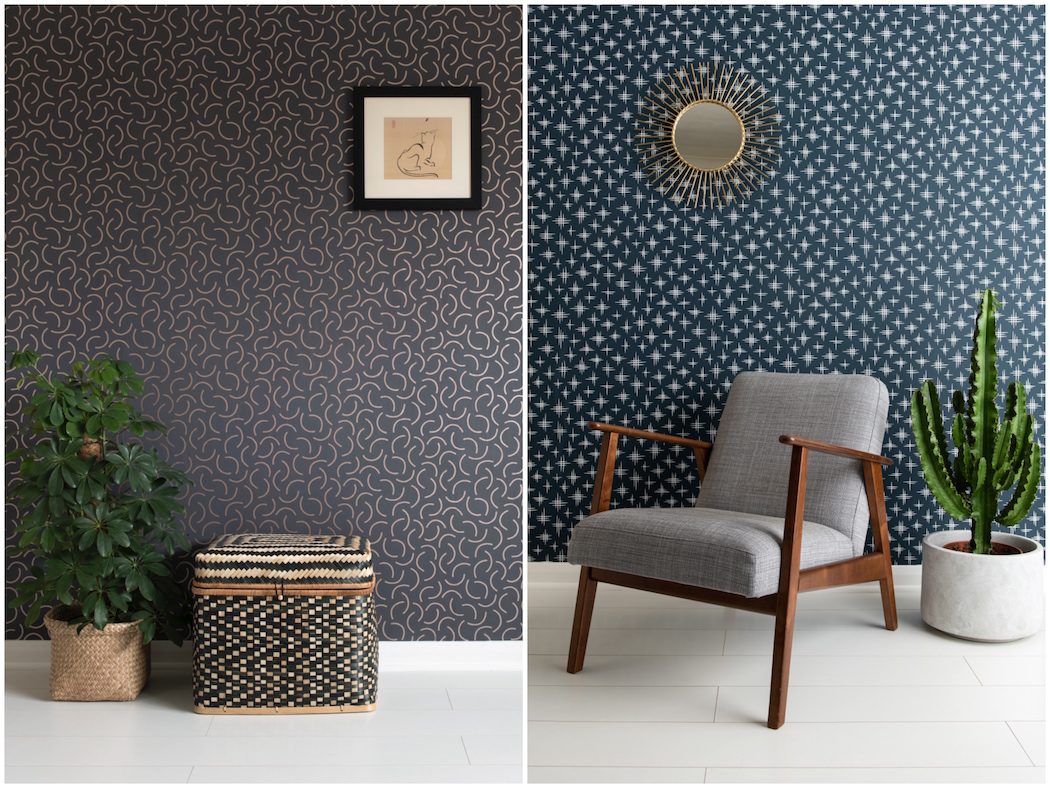 To discover our full range of darker designs head over to our dedicated page for dark wallpaper to find your perfect moody match!