Give the Gift of Pattern & Colour This Christmas
18th Nov 2020
It's that time of year again – where we start to wonder what we can get our loved ones. It comes round every year but each time we ask ourselves the same questions and delve into researching what the perfect gift for all of our friends and family might be!
After a somewhat tumultuous year, one thing we can be certain of is that we have spent a lot more time in our homes. As a result, an increased number of people have become interested home DIY and decorating. So, you might find that the perfect gift for that special someone this year could be some wallpaper, or maybe some home accessories? Or, and no one will judge you, why not just treat yourself? It's Christmas after all!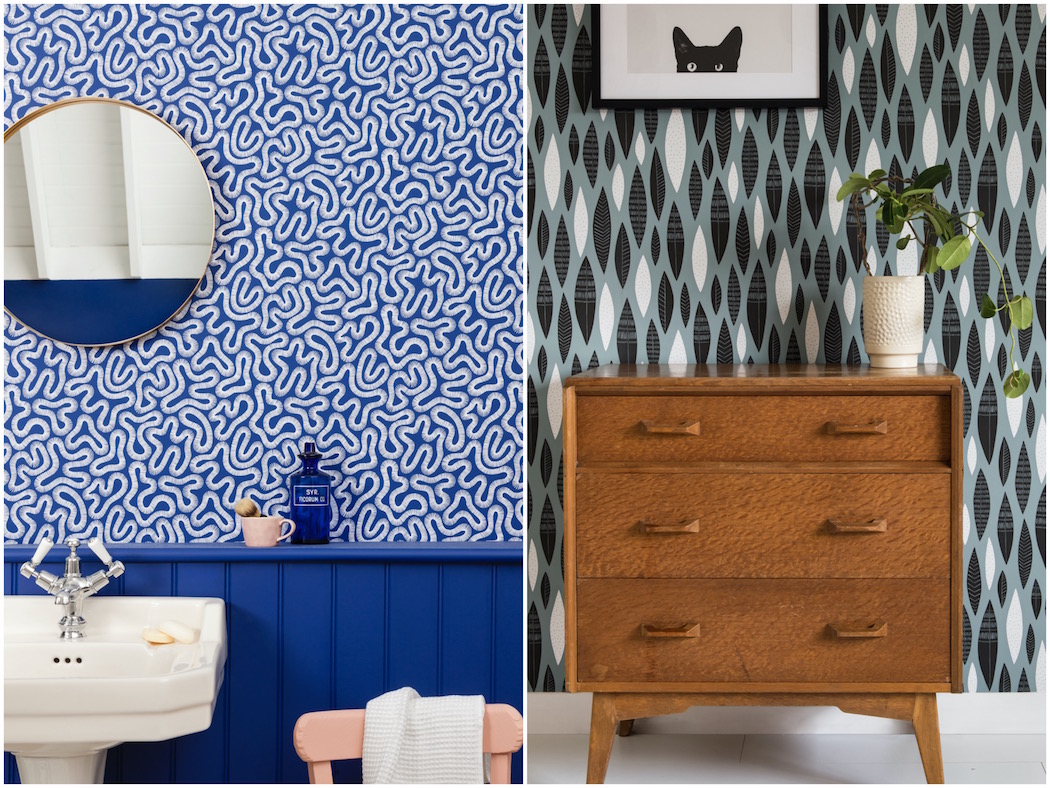 Here at MissPrint, we're all about spreading happiness and wellness through colour and pattern. One of the best things is hearing that our designs have transformed your life and made you happier in your home! So if you're looking to give the gift of pattern and colour this year, take a look through our full collection!
Wallpaper

If you know that one of your friends or family is dying to give that magic touch to a room in their home, consider our collection of patterned and colourful wallpaper. From bright shades to monochrome tones, our collections take inspiration from contemporary graphics, mid-century modern style and travels around the world, breathing new life into any home. As a special gift idea, consider ordering a selection of samples that you think are to the person's taste and wrapping them up beautifully with a note to say you are going to give them the gift of beautiful walls this Christmas! A truly unique gift idea that shows you care, it is guaranteed to put a smile on their face.
Soft Furnishings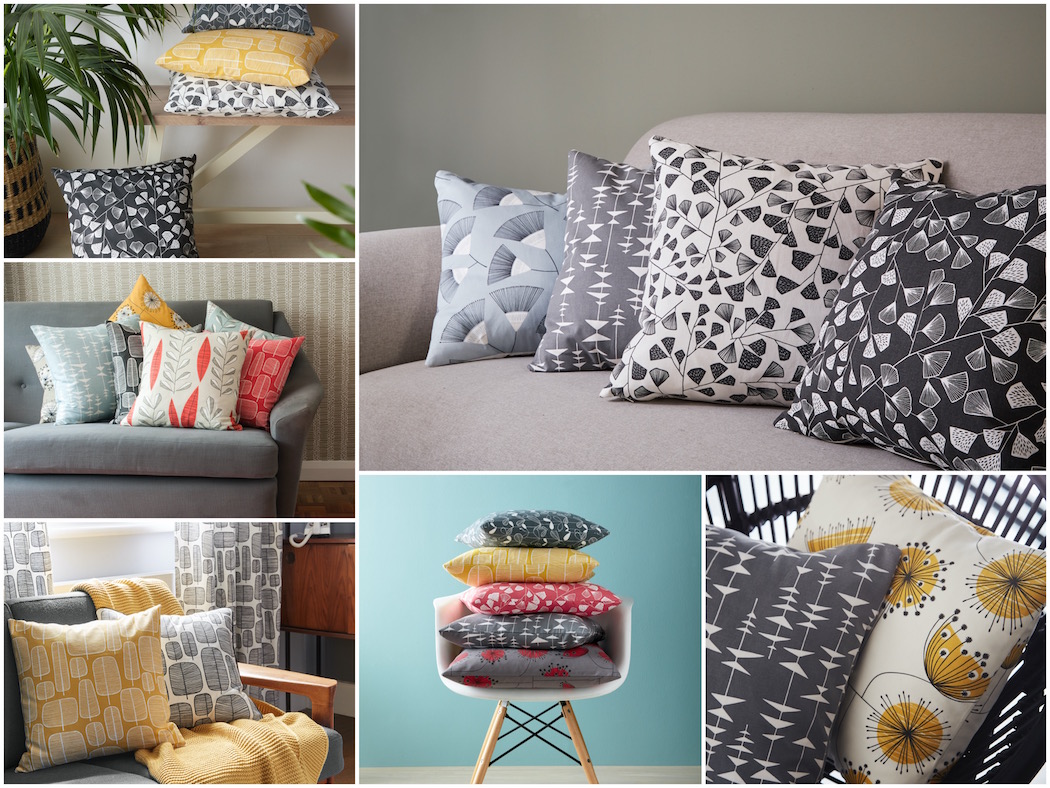 For the homeware-obsessed person in your life (and there are plenty of us!) consider gifting a cushion or a throw. Ideal for anyone who loves a pop of colour and likes to cosy up on the sofa, our collection of cushions will bring joy and interest to interiors schemes of all styles. For an extra cosy gift, our MissPrint designs have recently been made into 100% cotton throws with Fy! in an array of different colours and patterns.
The Little Things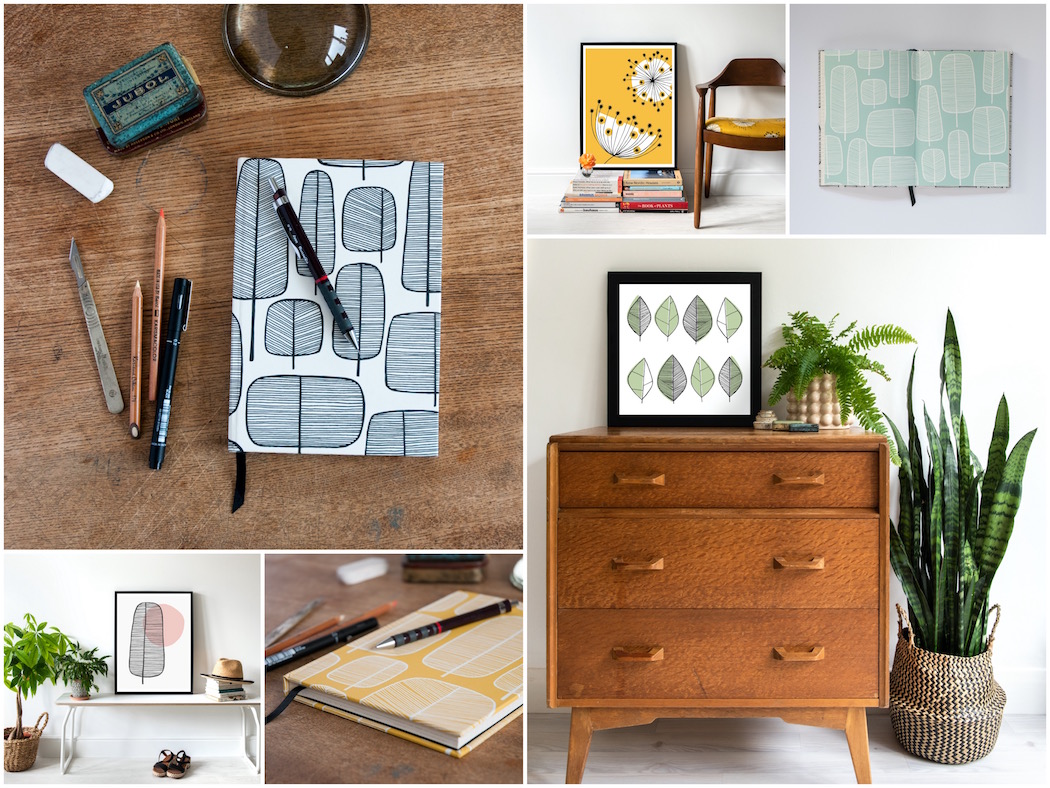 If the person you're buying for has everything they need for the home but you know they're a fan of pattern and organisation, our notebooks are the ideal present. Made using FSC certified notepaper and wallpaper, they're great for the eco-conscious as well!
You can also bring joy to walls on a smaller scale with our Fy! Art Print collection. Choose from 39 different prints to find the perfect gift that'll bring a cheerful dose of pattern and colour to your loved one's home.
We hope our blog has inspired you to think beyond the norm this year for your Christmas list. Let us know how you get on and don't forget to tag us in any of your pictures on Instagram!