Mixing the Old with the New: Contemporary Pattern & Mid-century Style
12th Feb 2021
Mid-century modern is a term that we are all now very used to hearing. Over the past few years, there has been a definite increased interest in looking back to vintage designs and styles - from statement furniture pieces to colour palettes - and bringing them into our homes with a modern-day twist.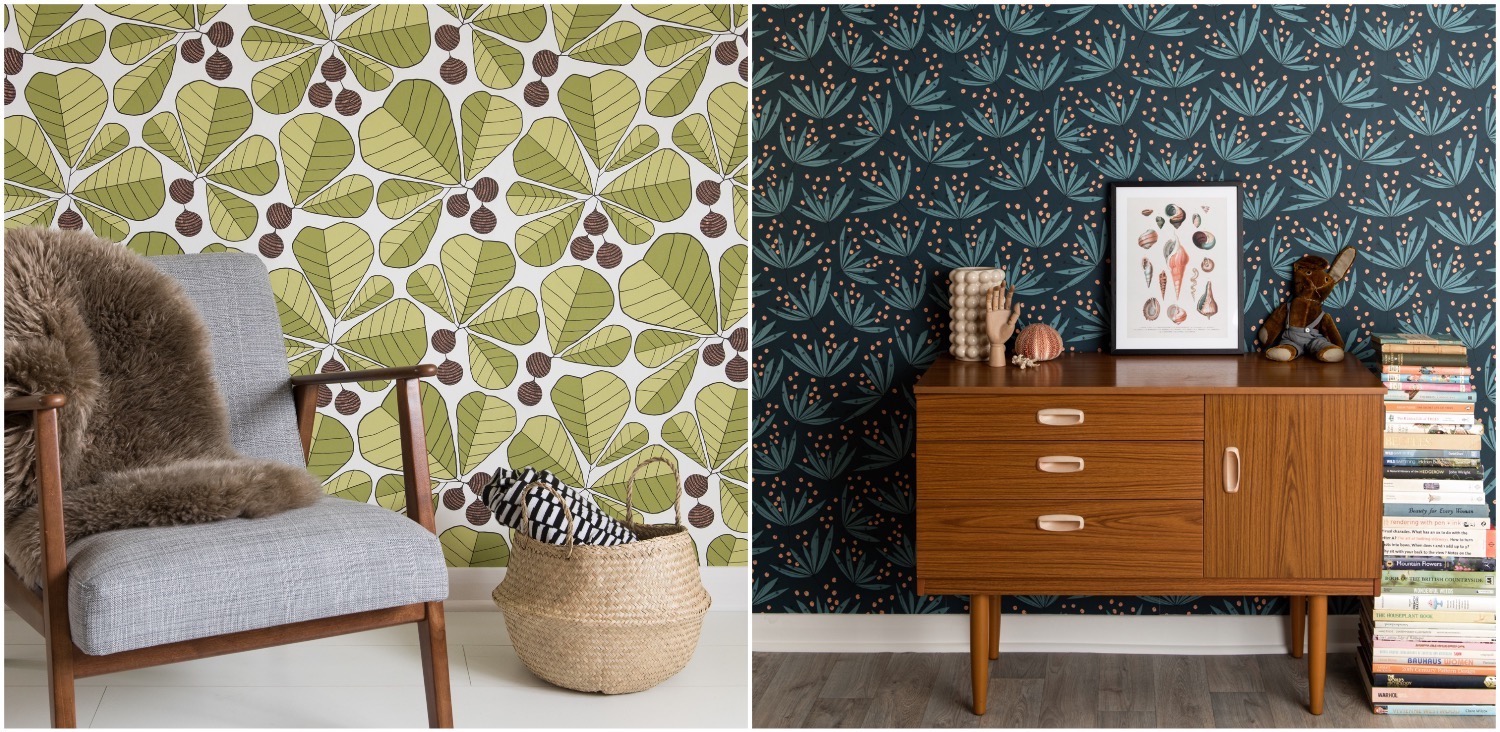 Our Co-founder and pattern sketcher Rebecca Drury has always been heavily influenced by mid-century style. Mixed with inspiration from the natural world as well as Scandinavian folk art, we have developed a trademark look that we have become known for, and we're proud of that!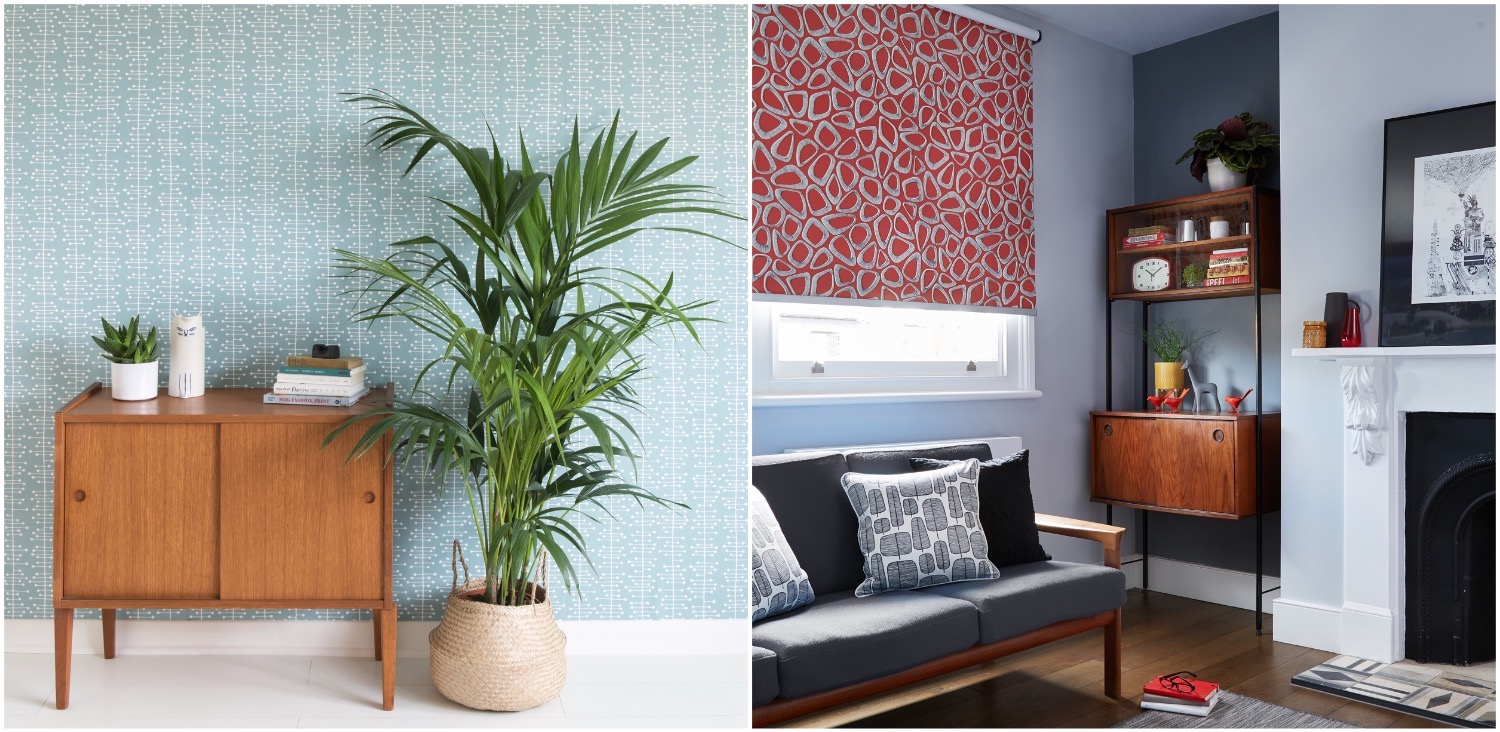 The mid-century influence that comes through in our graphic illustrative designs is what makes them pair so well with vintage style furniture. Mixing the old with the new is something we love to see, and our wallpapers and fabrics are the perfect way to do it.
Mid-century Style & Yellow Wallpaper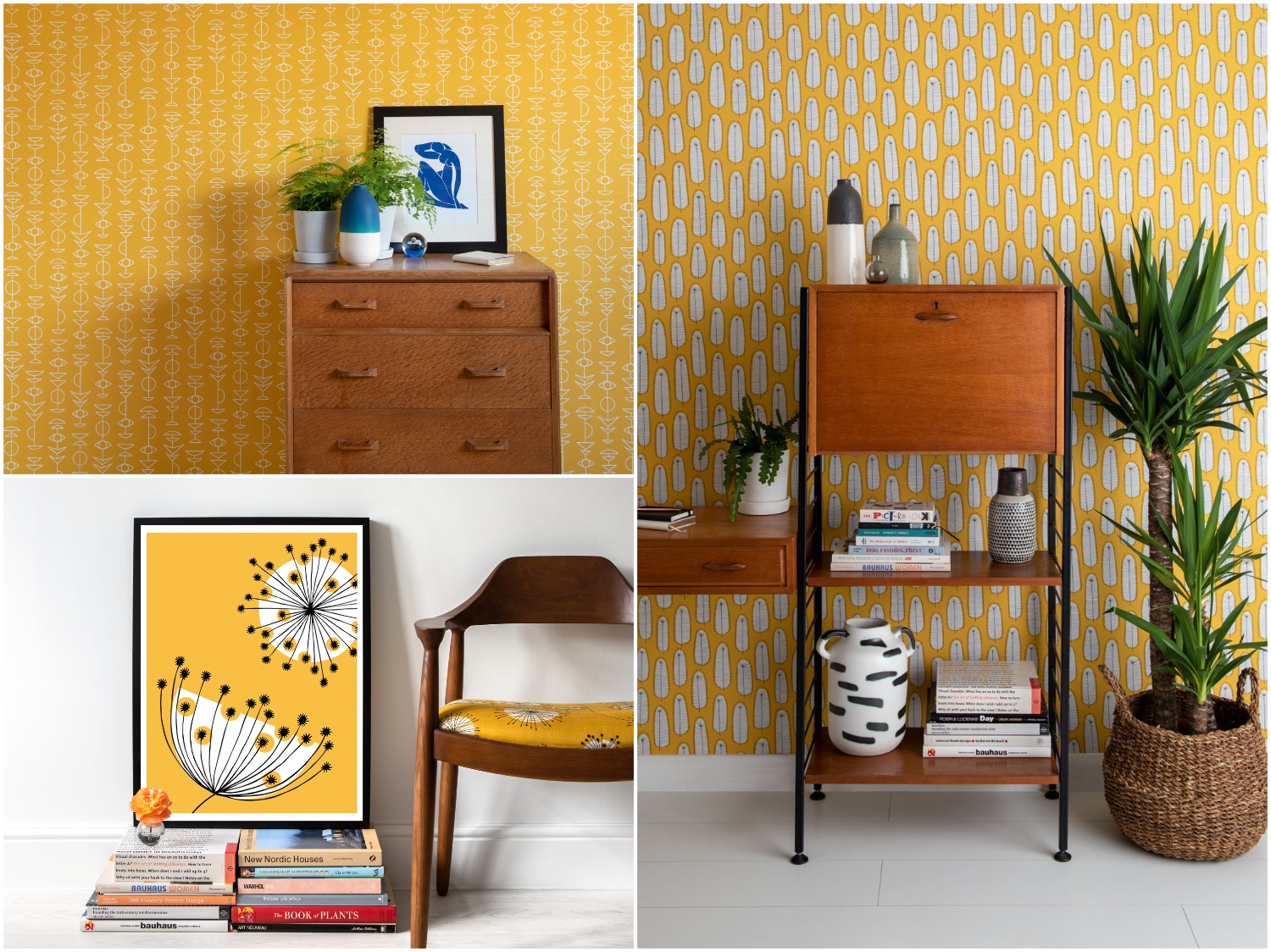 Yellow is often a colour associated with vintage style and interiors of bygone eras. The ideal combination, a vibrant yellow wallpaper can pair beautifully with a mid-century style sideboard, chest of drawers or shelves. Our Bloom Blossom Goldenberry wallpaper is the perfect example of how a modern, graphic pattern can work with a vintage piece of wooden furniture to create a truly on-trend scheme.
Incorporate Vintage Style Through Soft Furnishings & Accessories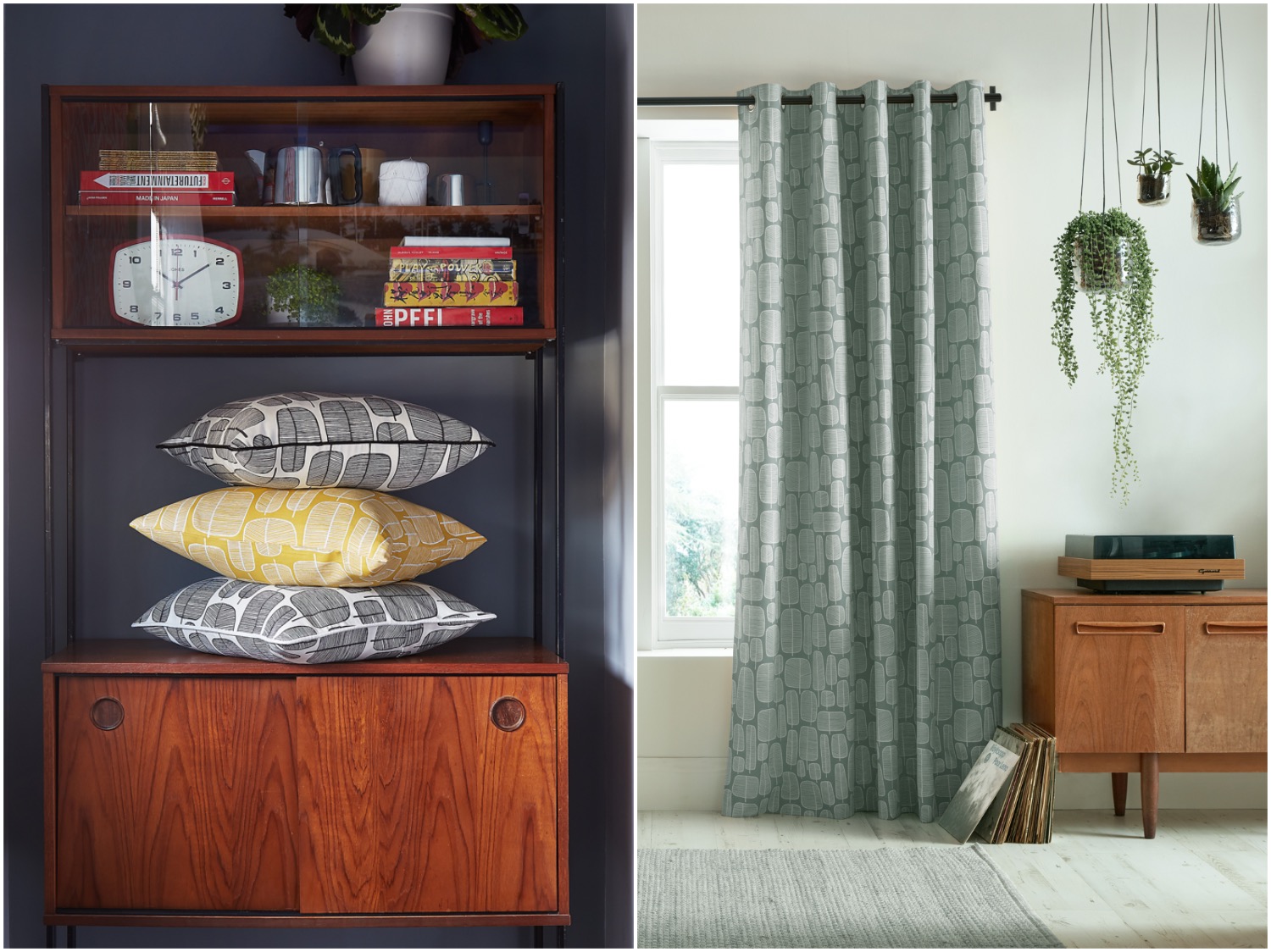 As with any interior style, different people will have different takes on how far they want to take things. If you like a hint of mid-century style but don't want to take the plunge on a feature wall just yet, you can easily bring in some vintage flair through cushions and window coverings. Consider also reupholstering any furniture you may have, a really stylish vintage dining chair, for example, can be instantly brought back to life with a contemporary fabric design.
Mid-century Colour Palettes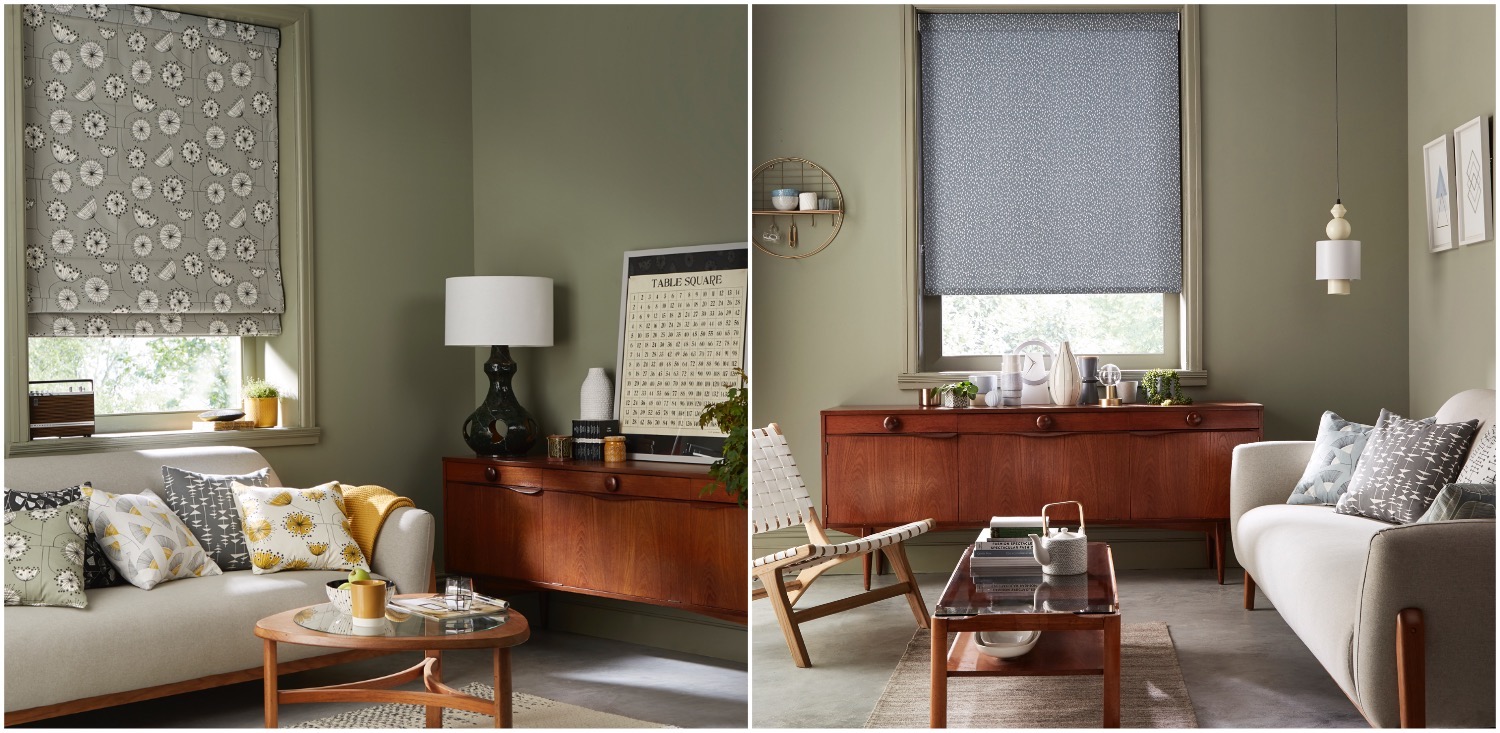 From sage greens to retro blues, mid-century colour palettes are actually quite broad and varied. The key to getting the right colour combinations is to make sure everything ties together nicely. Both these living rooms, for example, showcase how to incorporate modern design into a mid-century inspired space. The shapes and lines of the furniture provide a clear nod to the retro era whilst the hints of pattern and colour uses bring schemes straight into the 21st century with ease.
The beauty of mixing old and new is that you can truly make it your own. Whether you start with an amazing vintage find and build your scheme around that or want to offset a modern wall with a touch of classic style, there are so many ways to successfully create your ideal contemporary classic space.