Paris Déco Off 2020: Introducing the NEW Pioneer Collection
20th Jan 2020
This month, we were delighted to be participating once again in Paris Déco Off and unveiling our brand new wallpaper collection – Pioneer. Filling the windows and walls of our pop-up shop, we presented our eight new wallpaper designs with pride and are pleased to say the whole collection was very well received by all that visited us!
PIONEER: The Wallpaper Collection
By its very meaning, 'pioneer' denotes a sense of discovery, exploration and innovation. From the deepest depths of our oceans to the soaring skies above, the collection is a celebration of adventure and everything the earth has to offer. Reflected in a diverse yet contemporary palette, the essence of Pioneer is captured through a combination of delicate line work and pointillism, eye-catching geometric shapes and nature-inspired patterns. As with all of our collections, the wallpapers in Pioneer are produced in the UK using a selection of traditional print techniques. Meticulously drawn by hand by our very own Co-Founder Rebecca Drury, the Pioneer collection evokes a sense of confidence through versatile shades and bold repeat patterns, whilst embracing influences from all that surrounds us.
Let's take a closer look at the eight new designs…
LIMELIGHT
Inspired by a type of staging once used in early 19th century theatres and music halls, Limelight produces an intense illumination of white light creating an eye-catching star-like pattern. Simple yet effective, the glimmering design sits beautifully on both dark and brighter coloured backdrops, delivering a distinctive yet refined finish.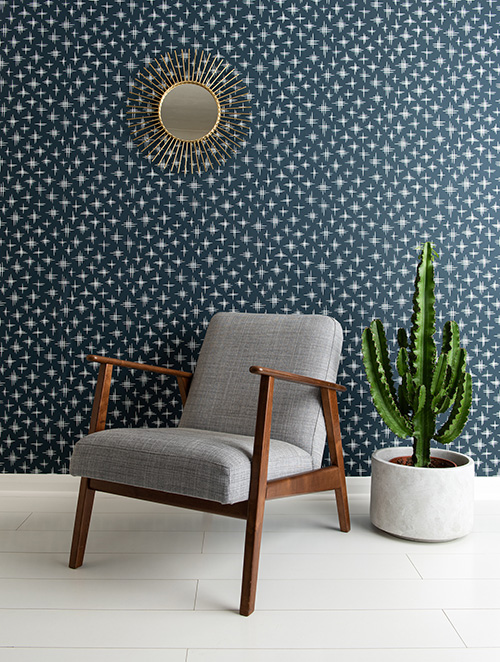 CORAL
Diverse and beautifully mesmerising, coral provides shelter and creates an environment to help marine life thrive. Inspired by the labyrinth-like patterns found in our oceans, delicate line work delivers a detailed interlocking wallpaper design.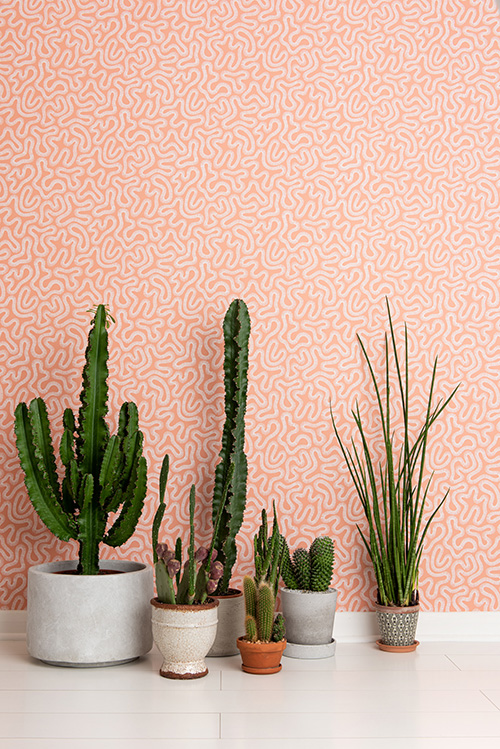 DEEP SEA
Featuring intricate dot work, Deep Sea takes inspiration from unique sea plants and seaweed. Replicating the gentle underwater ebbs and flows, the beautiful underwater forests are brought to life through a palette of reef-inspired shades from deep teals to light greens.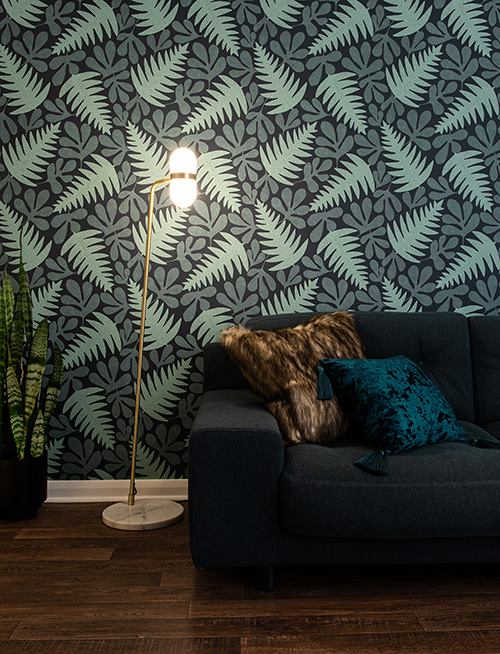 WILDFLOWER
Inspired by energetic wild flowers in full bloom, uncultivated and growing freely, Wildflower offers a decorative twist on modern botanical design. Radiating from a palette of mustard yellows, sage greens, deep blues and hints of coral, the playful pattern fills interiors with both colour and life.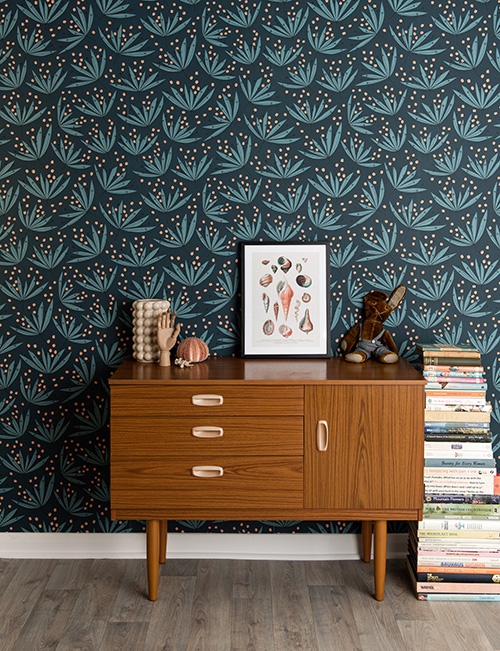 JUNGLE
The giant shield-like leaves of the tropical banana plant stand tall creating a fan shaped pattern of large-scale graphic leaves and flowers. The largest herbaceous flowering plant, the banana plant's leaves can grow to over 2 metres long and 60cm wide, resulting in an arresting and breathtaking visual masterpiece.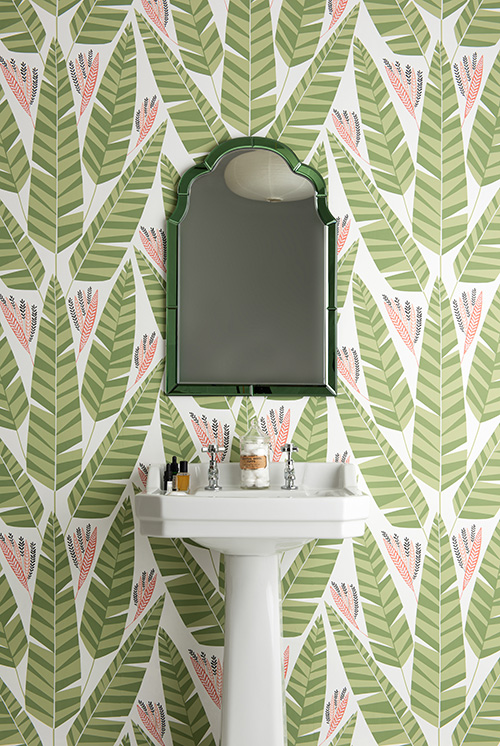 SKYLARK
A bird's eye view, gliding high in the sky, Skylark is an aerial representation of our landscape. Inspired by the bird's graceful hovering flight, the detailed design depicts the abstract shapes and patterns that can be found in our countryside and cities when viewed from the air.
NAZCA
Graphic patterns and shapes repeat freely to reveal a contemporary take on ancient motifs and symbols. Taking inspiration from the Nazca Lines and geoglyphs - large designs produced on the ground by nature's landscape – the distinctive abstract pattern emanates a sense of fun and character.
MEADOW
Featuring elegant circular and linear line drawings, this delicate design is a nod to the discovery of the first wildflower meadows of the year. A celebration of the never-ending flowers and lush spring grasslands, the mustard, blush and mint tones of the collection enhance interiors of all styles.