Whilst interior trends tend to be cyclical, the styles of the 1960s and 70s have remained influential throughout the years. Although nostalgic to some, this interior design style is growing becoming popular amongst a millennial and gen-z audience. From soft curves and angled looks to vibrant colours and earthy woods, we're all loving the retro designs!
Taking inspiration from iconic patterns and funky colours of the original retro era, we have a selection of wallpapers and fabrics that can inject peace and love into your home.
Flower Power
Floral prints and botanical motifs are a staple to the retro era – worn or styled! Within interiors, flower feature walls became popular due to the beauty and vibrancy they added to a space. Whilst many used real flowers, flower patterns and prints are also capable of spreading positivity around the room.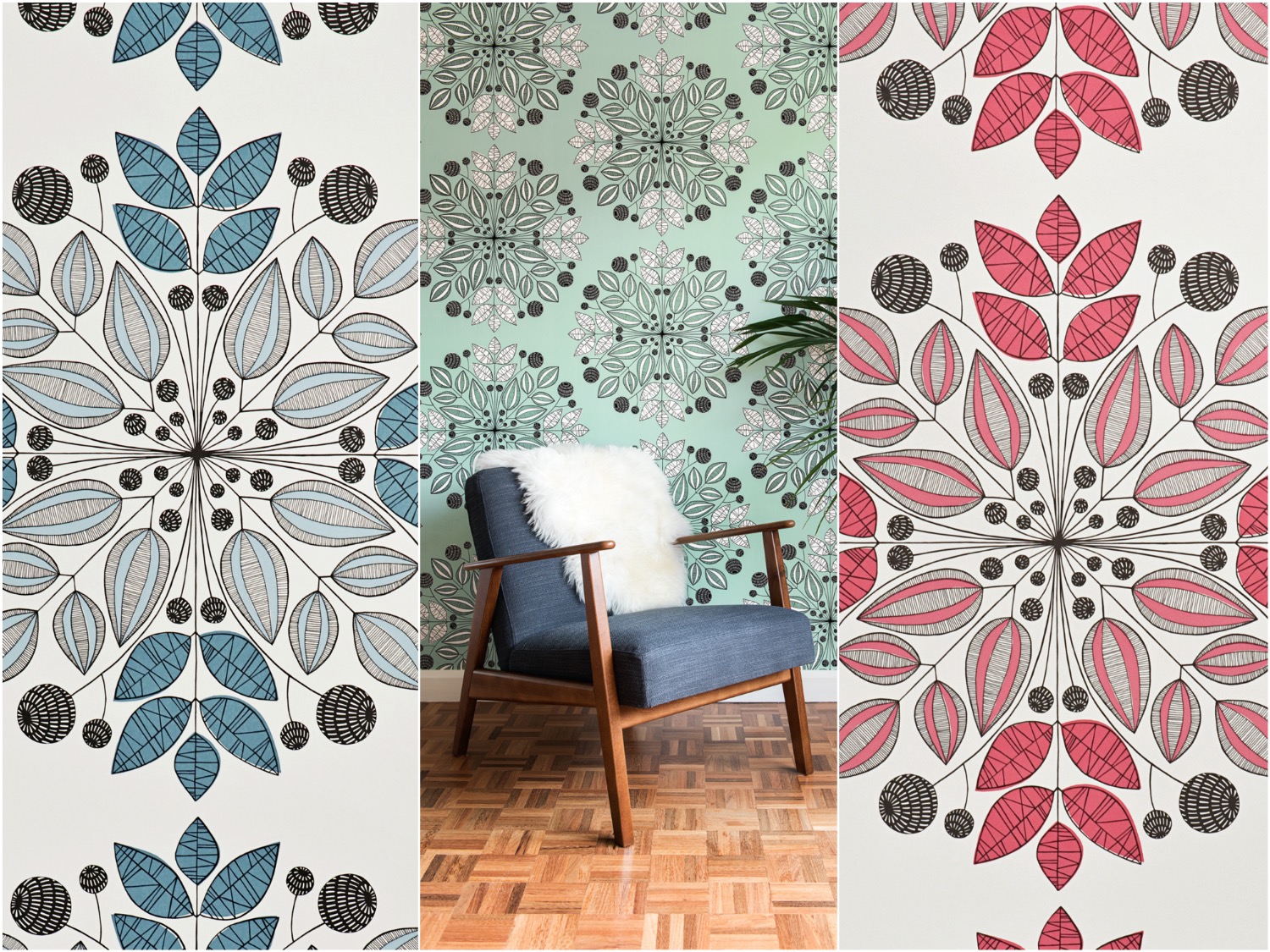 To create a bold, maximalist aesthetic, use the Garden City wallpaper in Rye to energise the space with its contrasting colourways and cheerful ebullient designs. The Dandelion Mobile wallpaper in Sunflower Yellow can also inject an element of funkiness to a space, working seamlessly with mid-century modern furnishings and vintage ornaments.
Image Credits: Left - @georgia_coote, Right - @fargglattifalun
Psychedelic Patterns
Embracive of random colours and surreal patterns, this hippy-trippy subcultural style has remained impactful to even trends and looks of this current generation. Illusionary art and designs can add interest to any setting, especially if seen within the home.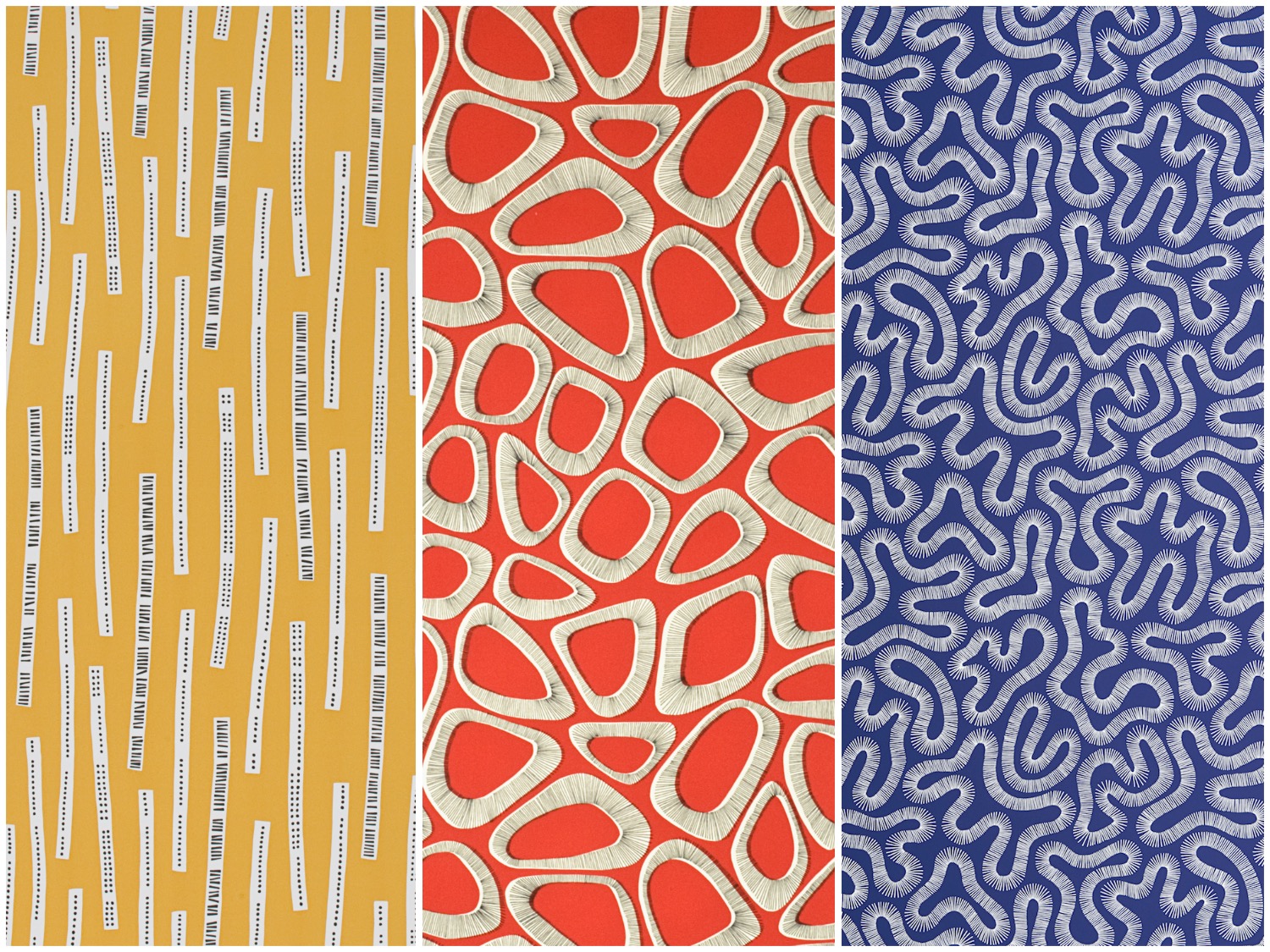 For your own psychotropic space, the Coral wallpaper in Lapis offers a mood uplifting and mind-bending experience to any room. With an illusionary design print, it creates the perfect space to fully let go in.
Groovy Geometrics
Geometric shapes and repeat patterns are an influential design style of the retro decades. The ability to create abstract designs out of distinct shapes was very popular, and can be seen as the most recognised design style of this era. The groovy patterns can work well against classic, mid-century modern aesthetics or even contemporary styles of the modern day.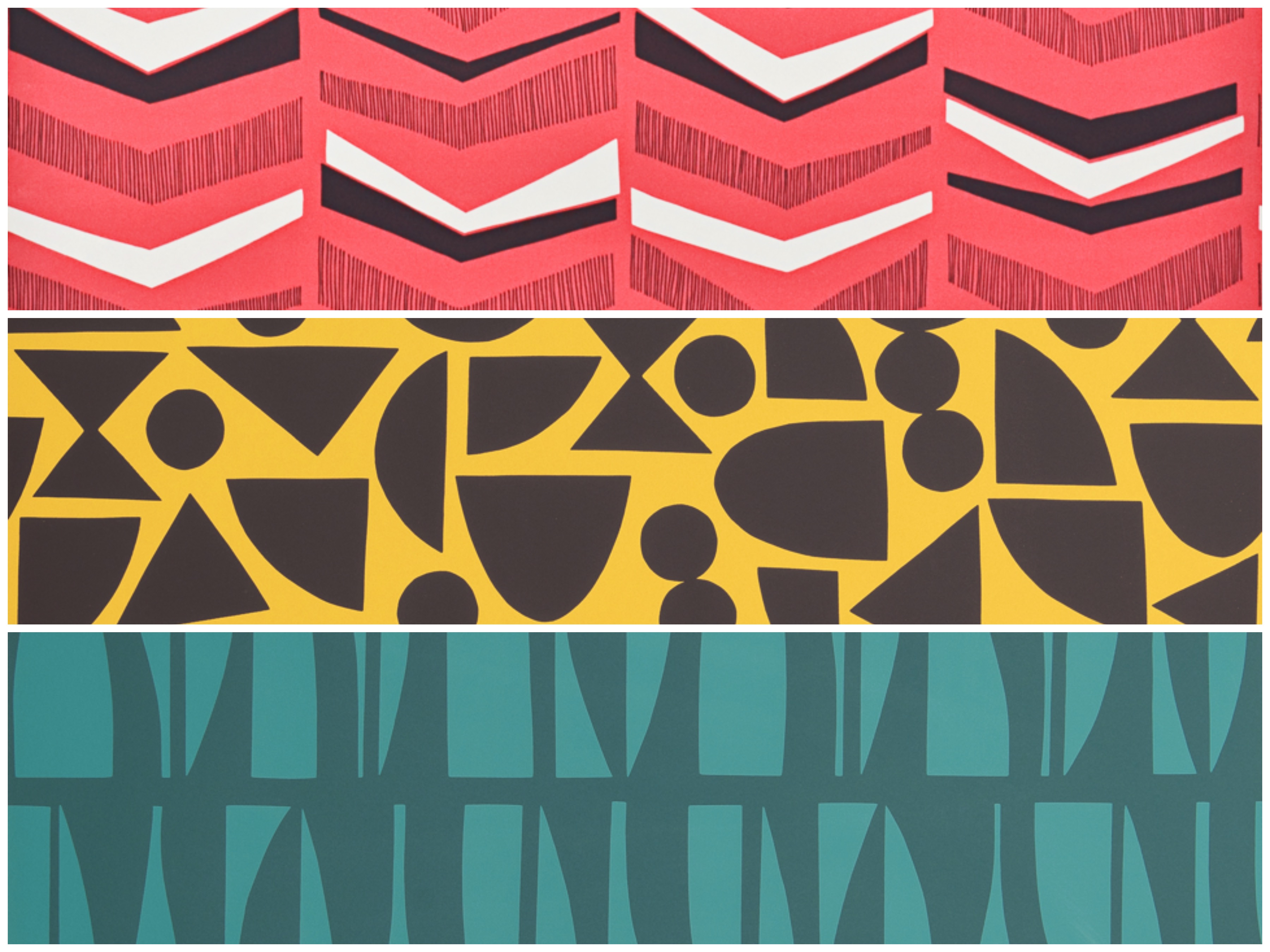 To create the ultimate retro space like @downontheestate, opt for the Bottles wallpaper in Black & White. The monochromatic colourways add a dynamic backdrop to the room, which pairs well with different monochromatic designs and textures. This typical retro style remains cohesive yet clashes in all the right ways!
Image Credits: Right - @decor.amsterdam, Left - @downontheestate
Crazy Colours
Burnt oranges and earthy terracottas are currently 2022's trending colourways as more people aim to introduce joy and optimism into their homes. Along with retro furnishings, this combination revives the 1960s and 70s periods, welcoming a fun and playful interior style.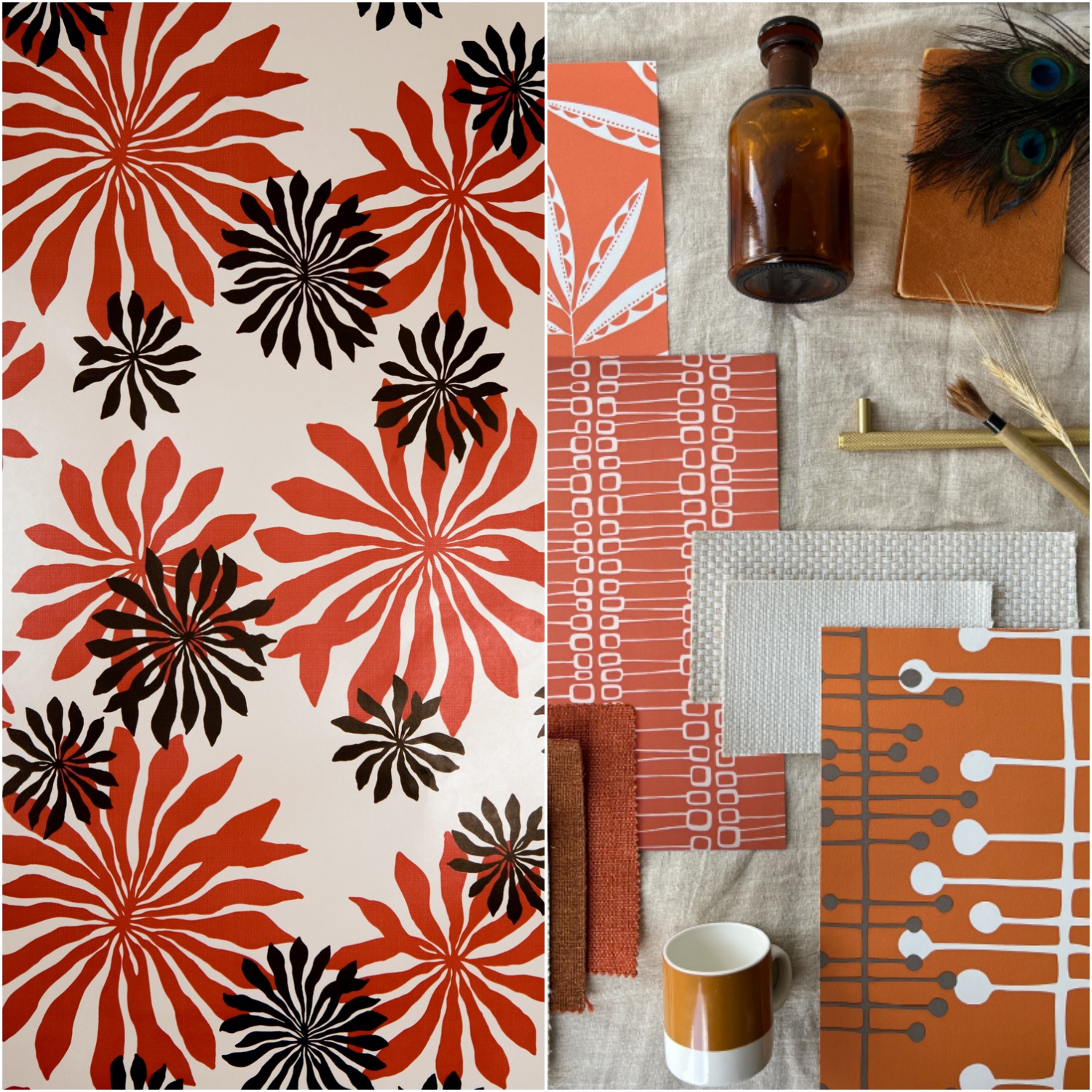 Whilst colour blocking can be seen as a popular element of the retro theme, wallpapers are also a good option for implementing a funky colour palette. @casa.coyote has given the perfect example of how to get the retro colour theme just right, transforming their house into a zesty, retro haven using the Nectar wallpaper in flame. MissPrint has a range of orange and red wallpaper, providing warmth and comfort to a space, reminiscent of the retro era.
Image Credits: @casa.coyote.1959
Explore our wallpaper collection and discover retro prints for you and your home! Don't forget to tag us on social media and show us your retro-inspired looks!