6 of the Best Green Wallpapers
23rd Jun 2021
Green – it's the colour of the moment and the perfect way to inject a hint of nature into the home. From soft sage hues to leafy green patterns, we have so many wallpapers to offer to help you bring this popular shade into your interiors. Here, we take you through our top 6 green wallpapers from our collection. Read on and let us know which one is your favourite!
Deep Sea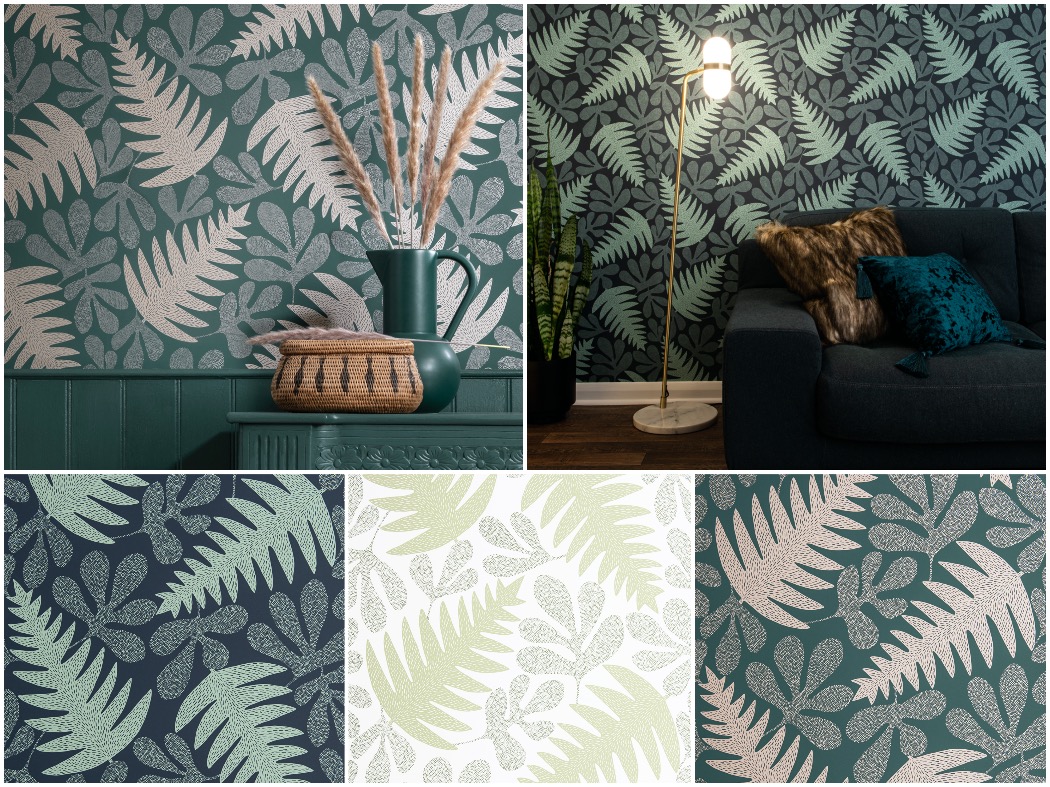 Inspired by the unique shapes and formations of sea plants and seaweed that cover the floors of the ocean, the Deep Sea collection is a wonderfully mesmerising modern wallpaper design. Available in 4 stunning colourways, 3 of which are green: Poseidon, Atlantis and Reef, the wallpaper replicates the gentle ebbs and flows of the sea and the beautiful underwater forests that line the bottom of the sea.
Great Leaf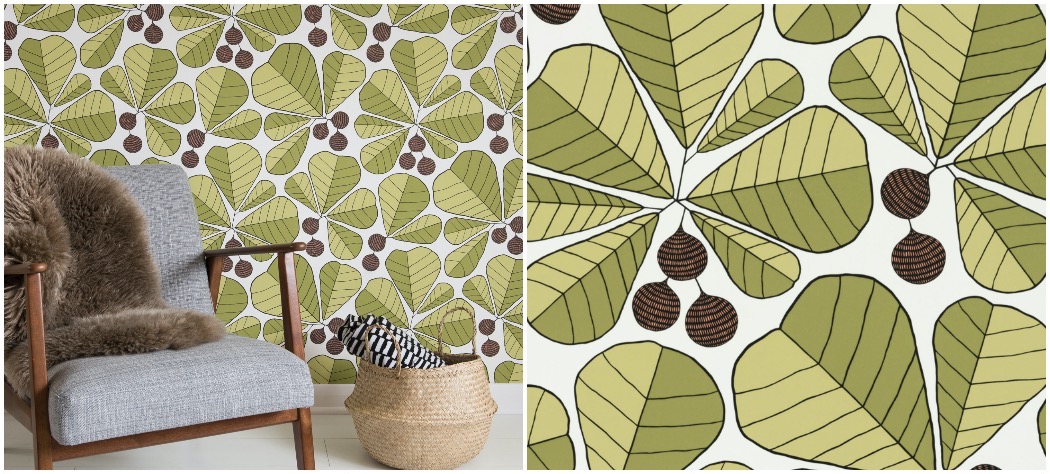 If big and bold is what you're going for then the Great Leaf design in the Epping colourway is for you! Large-scale wavy leaves create a wonderful impact and will grace interiors with an instant injection of nature. Two different green shades combine with beautiful fig bulbs to deliver a wallpaper that is guaranteed to leave a lasting impression.
House plants

It's no surprise that this design is filled with a lot of green! Featuring an eclectic mix of plants and pots, there are two green colourways in this pattern – Olive, which features pops of pink and brighter tones of green and Brampton, which is an overall more neutral sage colourway.
Jungle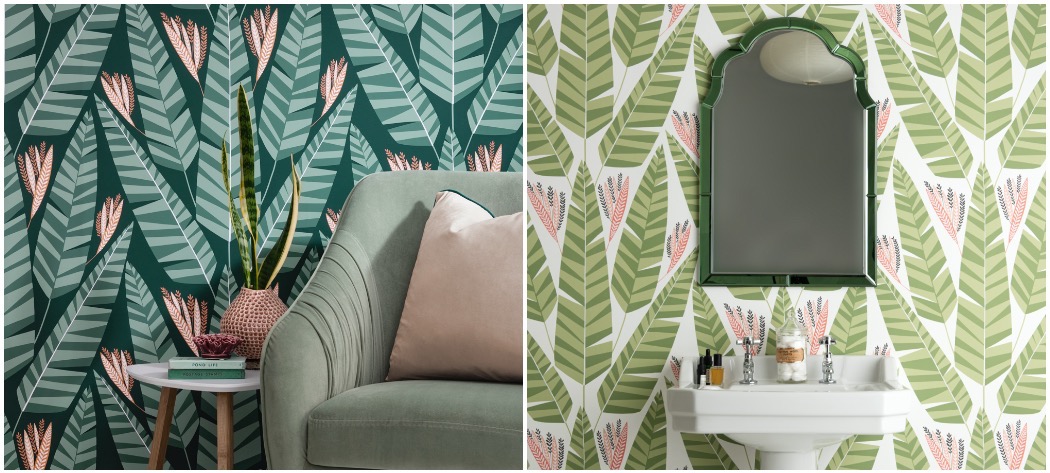 There's no denying that the Jungle wallpaper will help you make a statement in green. Featuring giant topical banana plant leaves in a fan-like pattern, the Palm and Rainforest colourways offer two different ends of the green colour spectrum, making it a versatile choice. Ideal for bathrooms or feature walls, allow yourself to really step into the jungle with this wallpaper!
Snowdrops

A beautiful print inspired by the Snowdrop, this pattern is a modern take on botanical design, bringing a delicate yet contemporary touch of nature into your home. Made up of two lighter and two darker colourways, each one depicts the 'Winter Flower' in its own way, bringing green into interiors in subtly different manners.
Tropics

A statement design, the large-scale dotted leaf pattern on Tropics is the perfect complement to green. Available in either a lighter colourway on a white background or a slightly darker green hue on a sage background, this print is ideal for those who love plants and are fully embracing the biophilic design trend!
---

A colour trend that shows no sign of wavering, the possibilities with green in the home are vast and varied. Choose from botanical-inspired fabrics and art prints to eye-catching floral wallpapers to bring the colours and patterns of nature into any room of the home. An inherently comforting colour, green will complement a range of interior styles and palettes, whether you are working with mid-century wood furniture or a pastel theme.
Explore our collection of green wallpaper and let the colour of nature come into your home with ease!